When I'm not writing, I make sure to spend some quality time with books–because my love of reading is what sparked my love of writing in the first place! Here are some of my favorite gems, originally posted on my review blog.
Dealing with Dragons (Cherries Jubilee is Making a Comeback)
by Patricia Wrede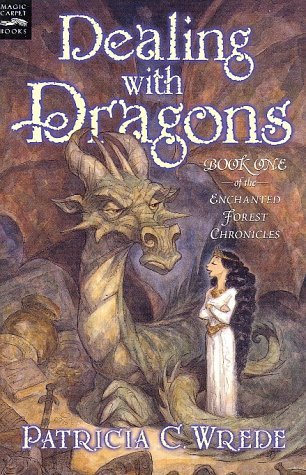 This book is a fantastic young adult intro to writers like Terry Pratchett. The whole book pokes ridiculous fun at fantasy tropes all the meanwhile creating a fantastic world with memorable characters. Princess Cimorene is another female lead who was ahead of her time, sarcastic, rebellious and practical.
***SPOILER ALERT***