When I'm not writing, I make sure to spend some quality time with books–because my love of reading is what sparked my love of writing in the first place! Here are some of my favorite gems, originally posted on my review blog.
Name of the Wind (Tale of the Ever Expanding Ego)
by Patrick Rothfuss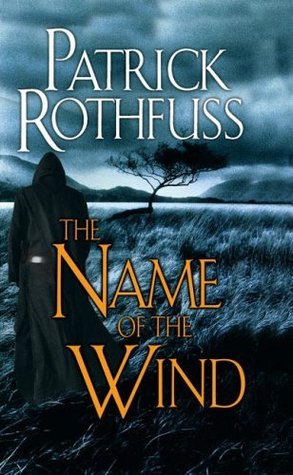 So, I'll fully admit, this book did not have me hooked at the start. First off, I don't really dig the super egotistical thang. Secondly, the format was a little jarring of the story within a story as well as the third person switch to first person. After finishing the book, I didn't mind the format and found it rather clever. Kvothe's story is incredibly fascinating, if only detracted by the blowhardiness of Kvothe himself. I mean, his ego wears a giant flashy hat which is wearing another fancy hat on top of a fez. His ego ends up getting tempered out by the constant rain of shit that happens to him and the entertainment comes from watching his clever ways to maneuver out of problems.
***SPOILER ALERT***
Continue reading "Books I Love: Name of the Wind" →