When I'm not writing, I make sure to spend some quality time with books–because my love of reading is what sparked my love of writing in the first place! Here are some of my favorite gems, originally posted on my review blog.
The Lies of Locke Lamora (More Costume Changes than FFX-2)
by Scott Lynch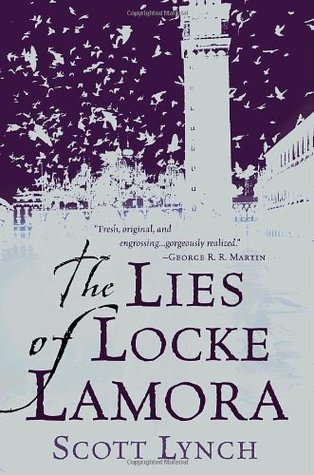 Upon first introduction to the book, you need to look no further than the name of the series: The Gentlemen Bastard Sequence. That about encompasses the entire book and what a brilliant book it is. Scott Lynch juxtaposes levity with hard knocks seamlessly. While you spend half the story delighted at the sheer cleverness of Locke and his group of thieves, the other half is spent in horror at the dark depths the story takes. The landscape is alien and fantastical and you remember the characters long after the novel ends. The Gentlemen Bastards may not be paragons of honor and virtue, but they're one of the most entertaining groups I've seen in a long while.
***SPOILER ALERT***