When I'm not writing, I make sure to spend some quality time with books–because my love of reading is what sparked my love of writing in the first place! Here are some of my favorite gems, originally posted on my review blog.
Mockingjay (The Depressing Finale in Which Everyone Dies)
by Suzanne Collins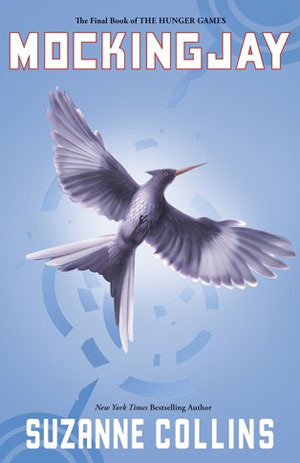 The Hunger Games series as a whole is nothing short of genius. And don't get me wrong, I loved Mockingjay. I enjoyed all the twists and the crazy events leading to an explosive (literally) finale. BUT. Out of the three books, I found this one to be the weakest. Let's be honest, Katniss has had the world take one giant dump on her since book one. And I think everyone was hoping for a little bit of a let up for the bleakness factor in the third book. A little more triumph, fanfare, etc. Which is why the final book is so divisive for people. But, I gotta hand Suzanne Collins some props. She fervently clings to her bleakness and stark realism. And she makes a damn good story. Despite the overall despondency, the final couple pages of the book include some of the most beautiful writing I've seen in my life. So even though the majority of Mockingjay is a bleakfest, it's worth skipping to the final pages just to read those bits over and over again.
***SPOILER ALERT***